The Miami Office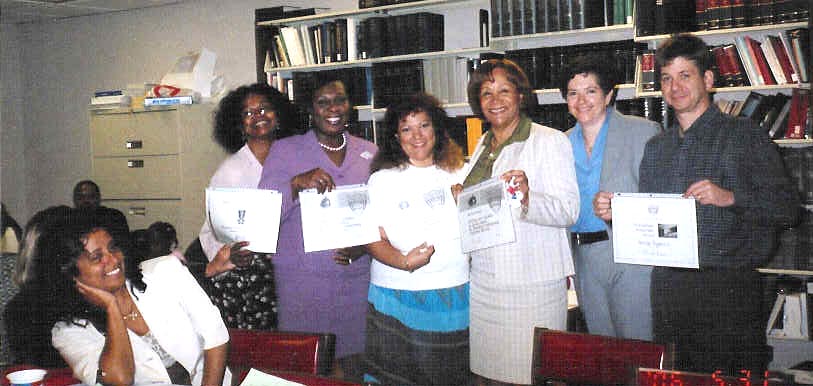 Like every office, Miami is being forced to do more with less. To acknowledge the dedicated work of our members, the Union sponsored a "Lunch and Learn" as part of May's Public Employee Recognition Month. Local President Sharon Baker addressed members by teleconference. We shared lunch and dessert together at a long family style table. It was like having Thanksgiving with our work family. We awarded certificates to our fellow members:
George Ruggiano...."Friendliest Employee"
Marie Richard....."Best Fundraiser"
Cheryl Cooper...."Outstanding Trial Verdict"
Jackie Gabriel, Fernella Peters, and Maria Garrido....."Special Act Awards for Outstanding Customer Service"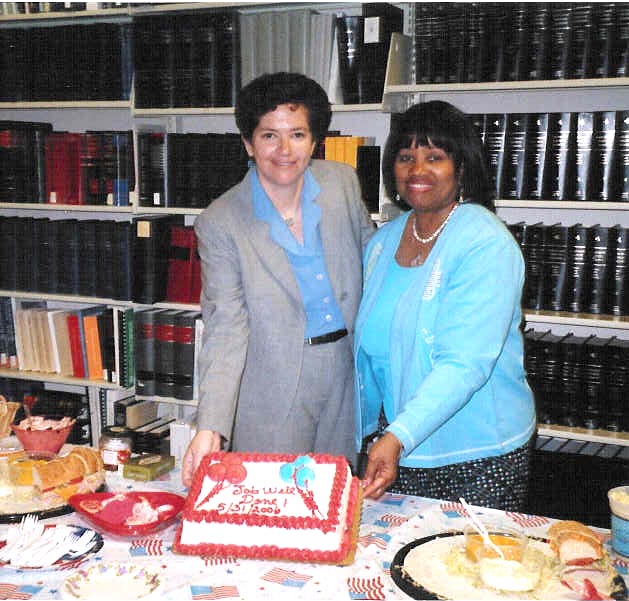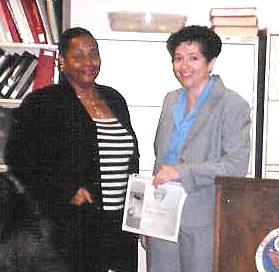 Gloria Allen and Monica Smith ...."Lifetime Achievement Awards"
Sylvia Brazeal....in honor of her Retirement
We also challenged members with a tough CBA Trivia Game, won by Monica Smith.
Also on a positive note, Miami has had success working through the RESOLVE program to get good results for our members. We have settled a total of five cases, including two EEO cases, one adverse action, one pre-grievance, and one class action grievance involving production standards and telecommuting. Local President Sharon Baker also stepped in to stop several changes to the intake process, which the Union believed were impact and implementation violations. After President Baker and Miami Union represenatives met with management, the changes, including a prohibition on telecommuting until all intake mail is completed, have been withdrawn.
Welcome aboard to our newest members: Lauren Dreilinger, Maria Garrido, Maritza Gomez, Susan Diaz, and Katherine Johnsen. Congratulations to Marie Richard on a long overdue promotion to Investigative Support Assistant. Congratulations to Kimberly Jones on the birth of her son, Denton. A fond farewell to retiring members, Sylvia Brazeal and Helena Czarniecki. Best wishes to Cami Braswell, who transferred to BCIS, as an immigration information officer. Welcome home to Lisbeth Bailey's son who returned from military service in Iraq. Congratulations to Deby Bauer on the birth of her first grandchild and our thoughts and prayers are with Deby's son who will be serving in Iraq this year.